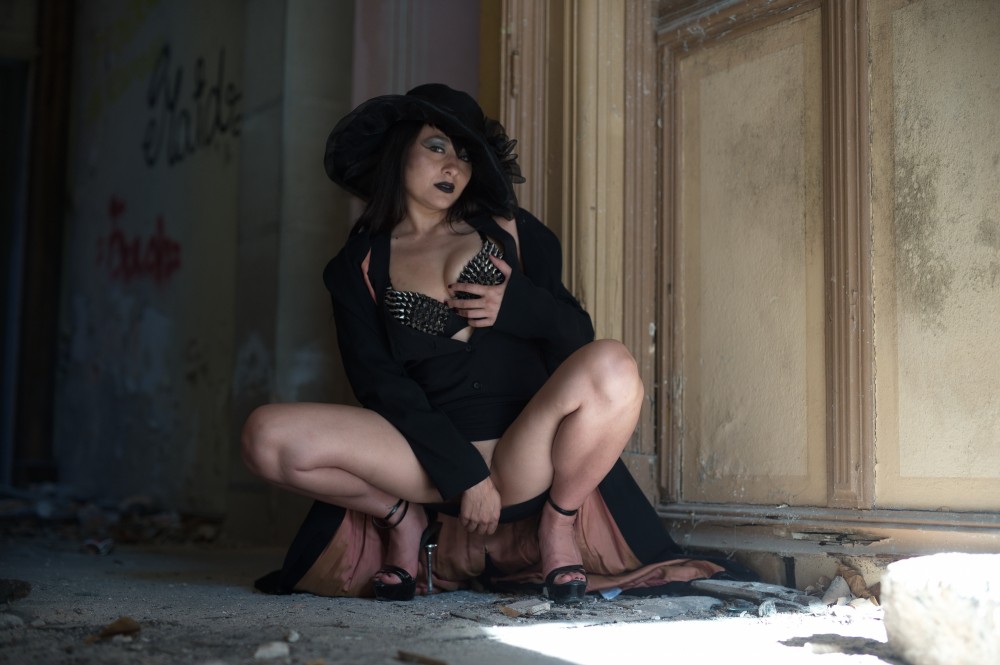 December 2019 - Image Set
I love working with Sophia whenever she visits Europe during her business travels as an LA based fashion designer.

Her visits give us the opportunity to come up with some unusual, creative – but inevitably - erotic ideas for photography.

After a few minutes exploring the BREATHTAKERS props cupboard a local derelict mansion house gave us the scenario for 'Black Widow'.
View More Sets of: Sophia Jade