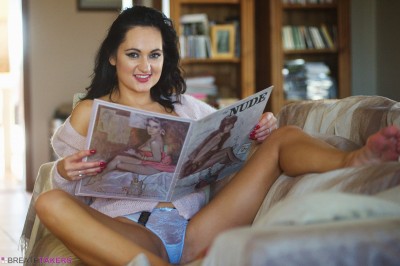 September 2017 - HD Video
Over 11 minutes of HD video of the stunning Bonnie Bellotti as she muses on how to pose best when naked.

Her thoughts soon get her hot and with soft lounge music playing uin the back ground she begins to touch herself to heighten her pleasure.

Enjoy some intimate close ups and expressions of pure pleasure as we get up close and very personal with Bonnie.
View More Sets of: Bonnie Bellotti