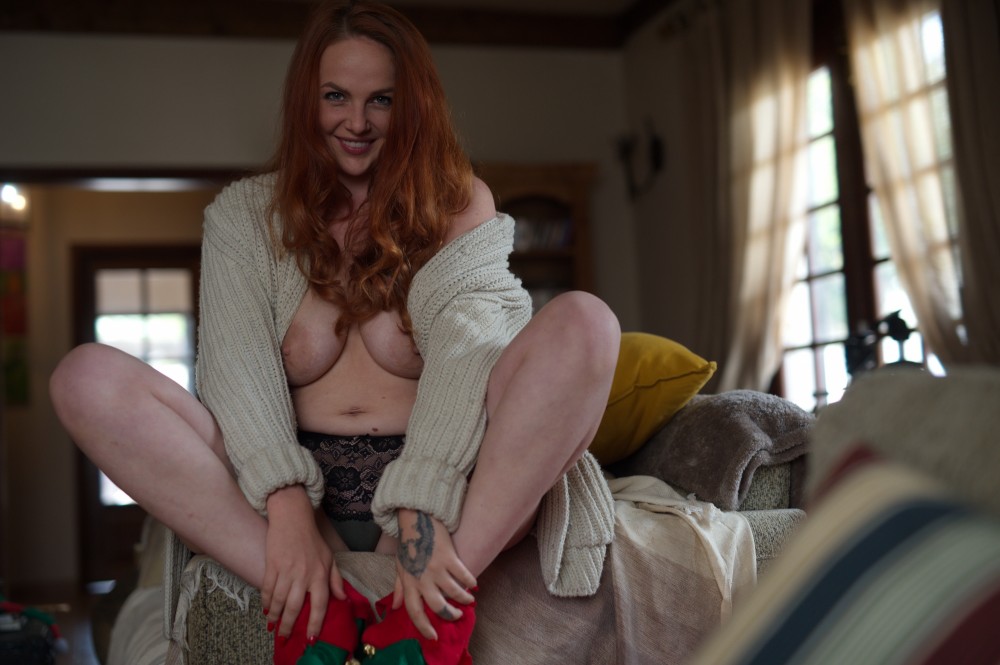 December 2019 - Image Set
We welcome Kara Carter to BreathTakers

Christmas was approaching when we shot our first series of Kara.

It just so happenned that she had bought a pair of elf boots and a hat in amongst her clothes and props.

Christmas....elf....boots...hat....geddit?

We celebrated early – and so can you with this natural and fun photo set of Kara!
View More Sets of: Kara Carter