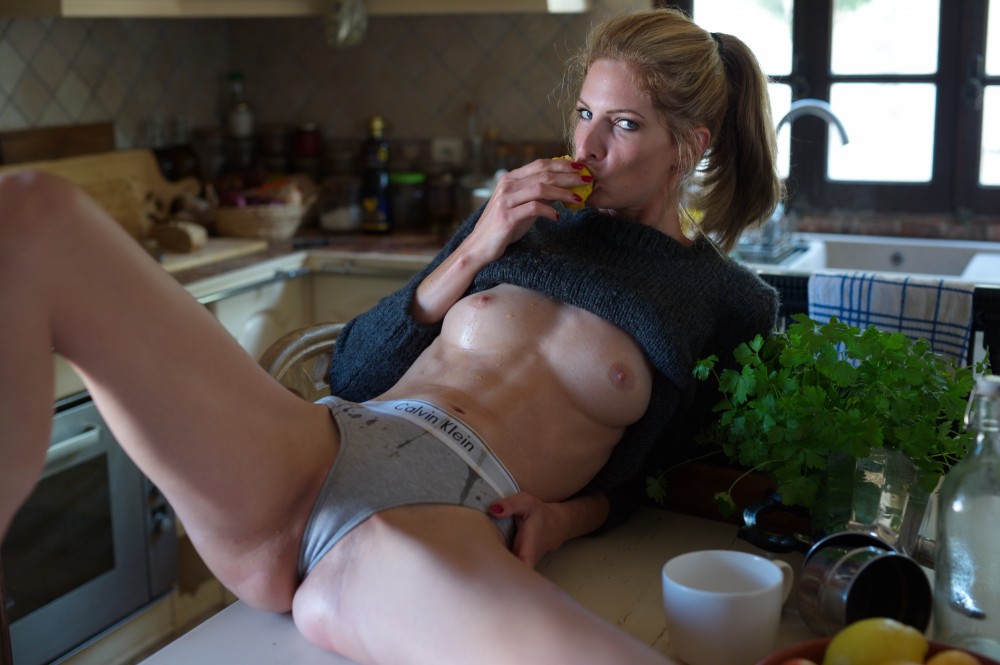 July 2019 - Image Set
The welcome return of Rebecca Leah to BREATHTAKERS.

It's the first morning of the first day of shooting Rebecca.

Rebecca's favourite way to start the day is with a glass of freshly squeezed orange juice.

Fortunately for us – there are no glasses...so without more ado - Rebecca gets very messy with an overdose of vitamin C!
View More Sets of: Rebecca Leah